Viv and I have discussed the topic of buying a console many times and we were planning to hold off for a few years.
Well, as they say "The best laid plans of mice and men often go astray".
We had some friends over last weekend (thanks Christine), and they brought a couple of PS/2s and an XBox360 with them. The boys loved playing with them, Callum really took to "Dora The Explorer".
While I was out at "The Man Temple" (aka Bunnings Warehouse) Viv called to tell me that I was to buy a PS/2 stat…
I popped into EB Games at Tuggerah and picked up a "Pre-owned" slim PS/2, three games and an extra controller for $150.00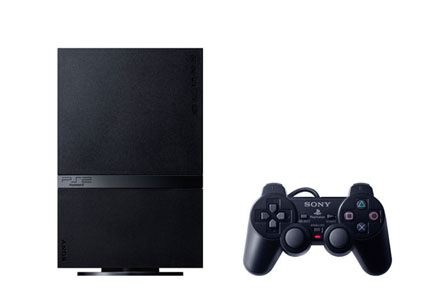 Now I just need to sort through the piles of hack slash & shoot-em-up games to try and find something for the boys to play..