With the last of our tax refund we bought the boys a sub-notebook to play with, the eeepc 4g from Asus.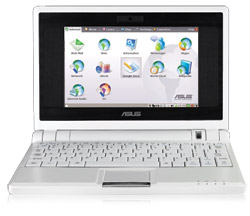 The specs are as follows
Display: 7″
CPU: 900 MHz Celeron-M
Video: Intel GMA 900
OS: Linux
Colour: White
Network: 10/100MB Ethernet & 80211b/g wireless
Memory: 512MB DDR2
HDD: 4GB SSD
Webcam: 0.3 mega pixel
Audio: Stereo speakers & Microphone
Battery: 2.8-3.5 hours
Weight: 0.92 kg
It is a little corker, I've been listen to people rave about it on a number of Tech podcasts. The 4g is no longer the current model but it will do what we need and is affordable. We bought it online from the very nice folks at DealsDirect.com.au we've bought 5 items from them so far, everything has been exactly as advertised and the shipping has been prompt with the items ariving in good condition.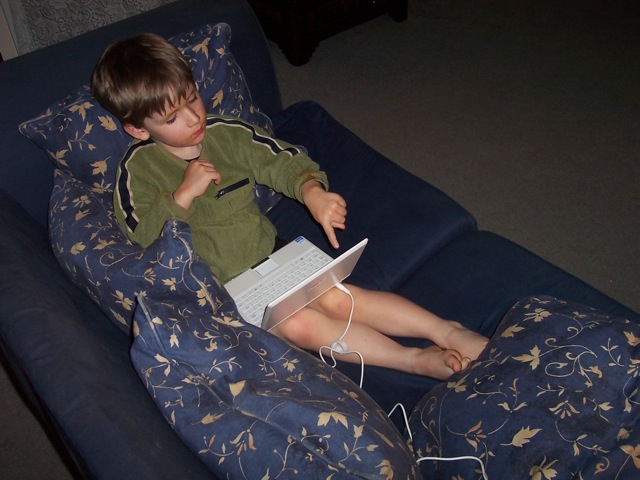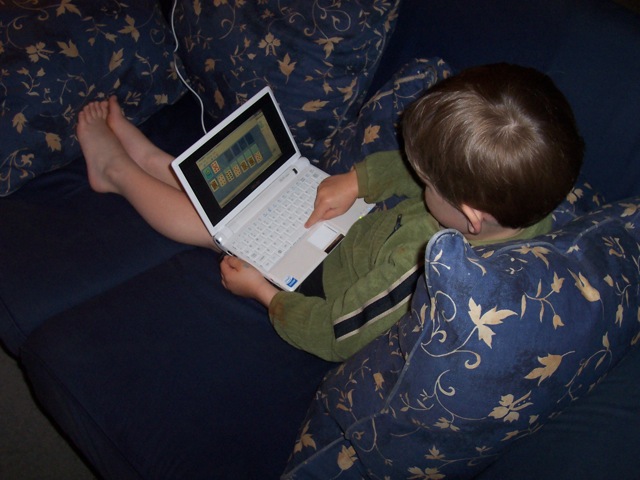 Seth calls it his "lappy" and has fallen instantly in love with it.